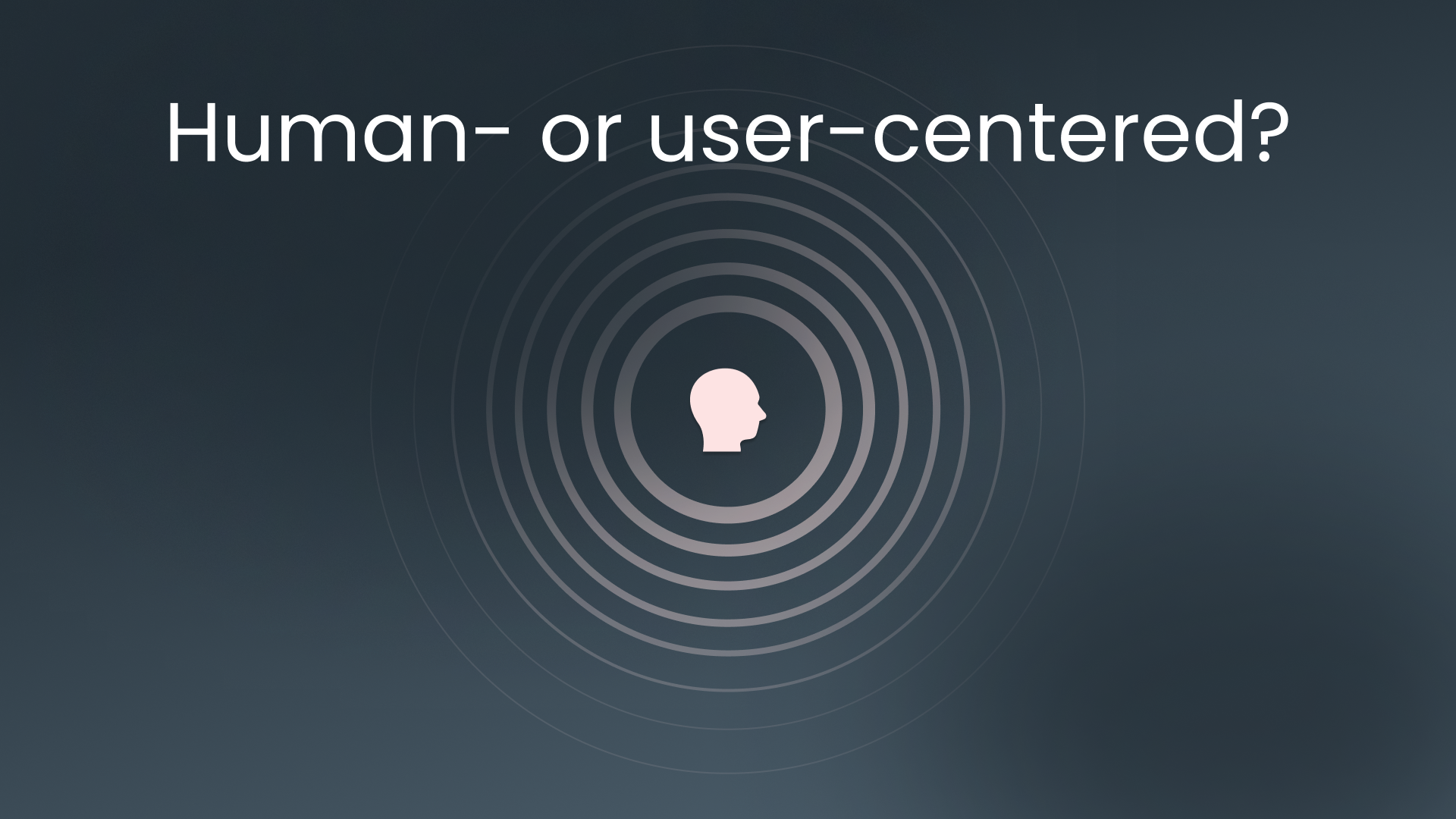 Human-centered and user-centered design are two terms often used interchangeably to describe the user experience (UX) or customer experience (CX) design process. They are, indeed, closely related but in fact they do not mean the exact same thing. Here's how they differ.
We call human-centered the system/framework design approach that actively involves the human perspective in all the steps of the design process, from start to finish: Research, ideation, prototyping, testing and evaluation.
A human-centered process is not trying to shape the user behavior around the solution architecture and specs. Instead, it considers all fundamental and universal human needs and restrictions, ergonomics, cognitive, perceptual and psychological factors that affect human interactions with a system (software or otherwise), in order to create a solution that respects the human reality out of the box.
On the other hand, user-centered is more specific. It is a product and service design approach that focuses on identifying the particular context, deeper motivations and detailed goals of the end user type(s) that have been identified in advance.
As product designers, managers, owners and developers know very well, user needs and problems can vary greatly depending on age, gender, education, cultural influences, lifestyle, mental models, behavioral patterns, tech savviness and numerous other characteristics. User-centered design makes sure that the solution satisfies the unique demands of the given audience.
Roughly speaking, user-centered design builds upon human-centered but optimizes the shape and behavior of the solution to facilitate the accomplishment of tasks through highly customized interfaces and interactions.